Google PhD Fellowship
Limited competition (up to four from UIC)
Nurturing and maintaining strong relations with the academic community is a top priority at Google. The Google PhD Fellowship Program was created to recognize outstanding graduate students doing exceptional and innovative research in areas relevant to computer science and related fields. Fellowships support promising PhD candidates of all backgrounds who seek to influence the future of technology. Google's mission is to foster inclusive research communities and encourages people of diverse backgrounds to apply. We currently offer Fellowships in Africa, Australia and New Zealand, East Asia, Europe, India, the United States and Canada.
The information below pertains to applications from US institutions. There does not seem to be a citizenship requirement.
Students receive named Fellowships which include a monetary award. The funds are given directly to the university to be distributed to cover the student's expenses and stipend as appropriate. The funds are given as an unrestricted gift, and it is Google's policy not to pay for overhead on unrestricted gifts. In addition, the student will be matched with a Google Research Mentor who we hope will become a valuable resource to the student. There is no employee relationship between the student and Google as a result of receiving the fellowship. Fellowship recipients are not subject to intellectual property restrictions unless they complete an internship at Google. Fellowship recipients serving an internship are subject to the same intellectual property and other contractual obligations as any other Google intern. If a Fellowship student is interested, an internship at Google is encouraged, but not guaranteed or required. Awardees will be notified in January.
Benefits include:
Up to 3 years of Fellowship
Full tuition and fees (enrollment fees, health insurance, books) plus a stipend to be used for living expenses, travel and personal equipment [amount not specified]
Google Research Mentor
Since UIC can nominate only a finite number of students, the Graduate College is running a limited competition.
Eligibility

Students must:

Be enrolled full-time and pursuing a PhD in computer science or related program*;
have completed graduate coursework by the Fall of the award year, when the Fellowship begins. This is usually the 3rd year for US and Canadian students;
remain enrolled full-time in the PhD program for the duration of the Fellowship or forfeit the award;
Not be Google employees, and their spouses, children, and or members of a Google employee household;
Not be already supported by a comparable industry award.

* Fields include:

Algorithms, Optimizations and Markets
Computational Neural and Cognitive Sciences
Health Research
Human-Computer Interaction
Machine Learning
Machine Perception, Speech Technology and Computer Vision
Mobile Computing
Natural Language Processing (including Information Retrieval and Extraction)
Privacy and Security
Programming Languages and Software Engineering
Quantum Computing
Recommender Systems
Structured Data and Database Management
Systems and Networking

criteria

Applications are evaluated on the strength of the research proposal, research impact, student academic achievements, and leadership potential. Research proposals are evaluated for innovative concepts that are relevant to Google's research areas, as well as aspects of robustness and potential impact to the field. Proposals should include the direction and any plans of where your work is going in addition to a comprehensive description of the research you are pursuing.

In the United States, Canada, and Europe, essay responses are evaluated in addition to application materials to determine an overall recommendation.

A nominee's status as a member of a historically marginalized group is not considered in the selection of award recipients.

Nomination Procedures

Applications

For each student nomination, the university will be asked to submit the following material in a single PDF file. Thus, it is the student's and their program's responsibility to furnish the following as a single PDF:

Cover sheet signed by the Department Chair/Head confirming the student passes eligibility requirements. This paragraph should include the student's UIN, semester of PhD matriculation, anticipated graduation term, when coursework was completed, current funding, and Google employment.  (See FAQ "What are the eligibility requirements for students?"); [no form is provided]
Student CV with links to website and publications (if available)
Short (1-page) CV of the student's primary advisor
2-3 letters of recommendation from those familiar with the nominee's work (at least one from the thesis advisor)
Abstract of 1,000 character (including spaces)
Research / dissertation proposal including references (maximum 8 pages)
Student essay response (350-word limit) to: Describe the desired impact your research will make on the field and society, and why this is important to you. Include any personal, educational and/or professional experiences that have motivated your research interests.
Student essay response (350-word limit) to: Describe an example of your leadership experience in which you have positively influenced others, helped resolve disputes or contributed to group efforts over time. (A leadership role can mean more than just a title. It can mean being a mentor to others, acting as the person in charge of a specific task, or taking the lead role in organizing an event or project. Think about what you accomplished and what you learned from the experience. What were your responsibilities? Did you lead a team? How did your experience change your perspective on leading others? Did you help to resolve an important dispute at your school, church, in your community or an organization? And your leadership role doesn't necessarily have to be limited to school activities. For example, do you help out or take care of your family?)
Transcripts of current and previous academic records

Submissions

Given that the application includes confidential letters of recommendation, the head/chair, DGS, or mentor is expected to submit the nomination file. Nominations must be sent as an email attachment (with all the materials in a single file) to the Graduate College's Limited Competition folder in Box (a FERPA-compliant cloud storage service): Google_.zhfor4o63qdyszg3@u.box.com 

File naming convention: 

The PDF files should be saved using the following naming convention: Google2022_ DepartmentName_NomineeLastNameFirstInitial.pdf

Example of Chuck Baudelaire's application from Computer Science without using spaces in the file name: Google2022_CS_BaudelaireC.pdf

Deadline: 4 p.m. (CT), Wednesday, September 21, 2022.

FAQs

This is the first year of the competition and the restriction on the number of nominations per university necessitated the limited campus competition.

Graduate College contact: Benn Williams, Fellowships and Awards Coordinator (bwilli7@uic.edu)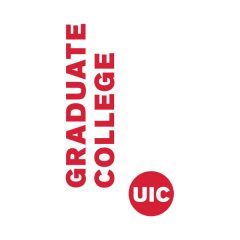 DEADLINE: 4 p.m., September 21, 2022