The Image Of Research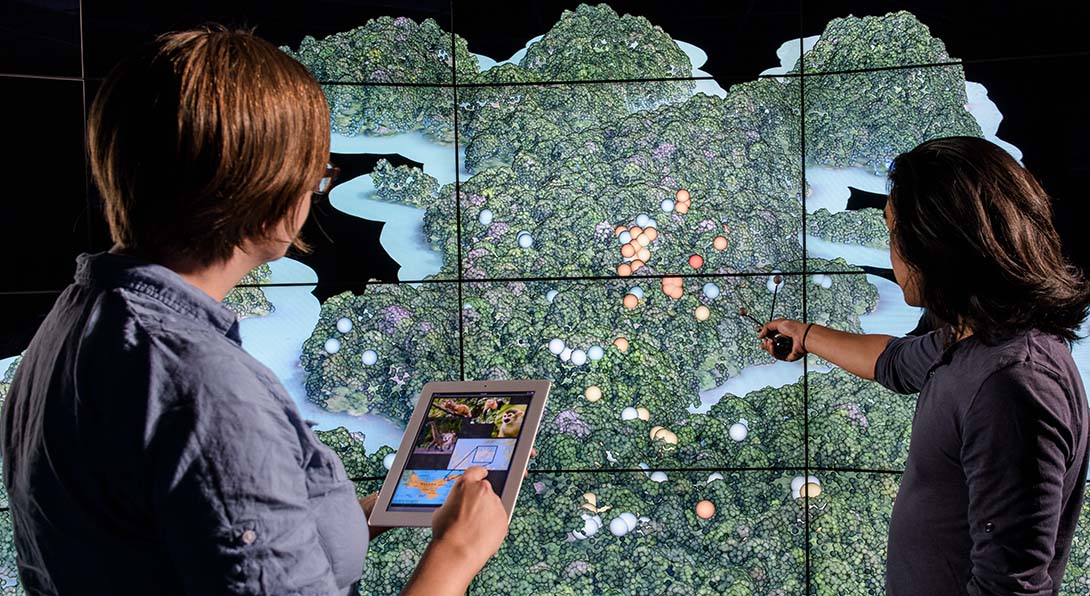 The Image of Research is an annual interdisciplinary exhibit competition organized by the Graduate College and University Library to showcase the breadth and diversity of research at UIC. Each year, students enrolled in a graduate or professional degree program at UIC are invited to submit an image they created along with a brief précis of how the image relates to the student's overall research.
The winning entries are chosen by a multi-disciplinary jury and exhibited at the Daley Library and in the Library of Health Sciences and are featured on light pole banners around campus.
For any questions about The Image of Research, please use the contact information below.
| | |
| --- | --- |
| Tuesday, January 18th | Competition opening. |
| Friday, March 18th | Submission deadline. |
| TBA | Virtual Reception. |
Guidelines

Graduate and professional students are invited to submit a static image or a moving image-based work that is evocative of their research. (Image could be created as part of the research process itself, or to represent a student's research.) Moving image entries are considered separately from the still image entries. Students may submit to both categories, but the images and the research they represent must be significantly different from one another.

Rules

Only one entry per person or collaborative group for each category (still and moving).
Entrant(s) must have been enrolled in a graduate or professional degree program at UIC for the academic year.
Submission must have been generated as part of the student's research within their graduate program at UIC, or to represent their research.
Entrant(s) must be principal creator(s) of image. Collaborative submissions are encouraged.
Submissions will be accepted through posted dates.
Entrants are responsible for ensuring that any relevant permissions have been sought, that no copyright has been infringed, and that any necessary release forms have been signed.
Still image entries:

Select one image that you think provides the best visual documentation of your research. You will be asked to submit two versions of your still image entry, a copy of the original file along with a lower resolution version to be used for web applications
HIGH-RESOLUTION MINIMUM STANDARD. Your image file must be at 300 PPI with the longest side of the image measuring at least 10.25inches (or pixel dimensions of 3000 x 2300 pixels). DSLRs with 8MP+ are suitable for use. An uncompressed TIF image file is preferred. Save this file to a cloud storage location and make it shareable. You will be asked for the location of this file in the submission form.
Do not artificially upscale the size of your image in a photo-editing software as that will not improve the resolution. If you do not have a file of sufficient size/resolution, please try to take another photograph, perhaps use a better camera, or select a different image. Images that do not meet the minimum required resolution may be eliminated from consideration.
Create a 2000px (long dimension) .JPG version of this same image file. This version will be uploaded with your submission.
Images in both landscape and portrait orientation will be considered for the competition. Panoramic, or other images with a strong landscape orientation may not be selected for use in banners promoting the competition.

Moving image entries:

Your submission must be no longer than two (2) minutes long (including credits). There is no minimum time, but winning submissions typically last longer than 60 seconds and have distinct beginnings and endings with some sort of story or arc in the middle.
Resolution must be at least HD-quality (1920x1080p).
If your moving image includes sampled audio, you should have copyright for the audio or use something under Creative Commons licensing.
Upload your video to an online resource for playing moving images (e.g. Youtube, Vimeo, etc.) and be sure to enable embedding so that it can be viewed through the Graduate College website. You will be including the URL to this in your submission.
If your video includes spoken words, it must have Closed Captioning enabled.
If your submission is chosen as a finalist, you will be asked to submit a high-resolution version of the file.

Your submission must include a 100-200 word description of your research and how the image you are submitting provides visual documentation of your overall work at UIC. This description must include, but is not limited to, an explanation of how the image relates to your research. You may also include such information as what the image represents (if it is not immediately apparent), and where and/or how the image was created.

Past Winners and Honorable Mentions

Winners, finalists and a wide selection of other entries received for each year's competition can be found below. Many additional entries are posted to an online gallery in the UIC institutional repository.