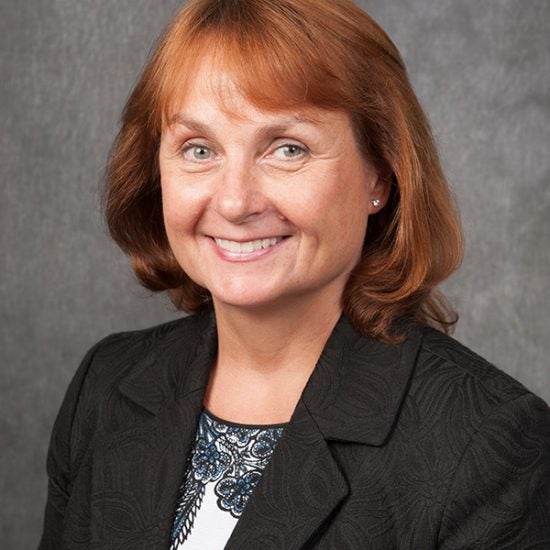 The Graduate College at the University of Illinois at Chicago is dedicated to a simple idea: bringing together superb students with outstanding research faculty in a diverse and stimulating urban environment.

Dean of the Graduate College

|
Thanks for your interest in graduate programs at the University of Illinois at Chicago!
There has never been a more exciting time to pursue graduate study. New fields of learning, new approaches in traditional fields, and interdisciplinary research teams are providing today's graduate students with the deep knowledge, new ideas, and skills to serve their communities and shape the world around them.
UIC's over 8,000 graduate students are enrolled in over sixty PhD programs and nearly 100 Master's programs, spanning the arts and humanities, social sciences, life sciences, physical sciences, and engineering. Nationally ranked programs, award-winning faculty, and one of the most diverse student bodies in the nation are among the advantages UIC has to offer, all within the heart of the great city of Chicago. I invite you to make it your home.
Why UIC?
Research Excellence – UIC is rated by the Carnegie Commission on Higher Education as one of four very high research activity (R1 designation) universities in the state of Illinois and it is the only public R1 institution in Chicago. Our research strengths include big data, neuroscience and the brain, functional and regenerative materials, personalized medicine and genomics, social justice and community disparities, and urban infrastructure. These combined with robust programs in the arts, make UIC a unique learning community that thrives on serving our community, state, country, and the world.
Commitment to Diversity – UIC's research excellence is matched by its commitment to diversity. As one of the most ethnically and racially diverse college campuses in the nation, we are proud to be a minority serving institution, and to celebrate diversity in all its forms.
Outstanding Faculty – UIC boasts internationally known and award-winning faculty across all disciplines who move their research, scholarship and creative projects beyond the walls of the academy to touch the world.
Success of Our Graduates – UIC and its graduate programs prepare scholars to take on the challenges of the future. Our graduates are innovative thought leaders in a wide variety of careers spanning academia, private industry, non-profit organizations, and government.
You are in Chicago! –  As a global city known for its world renown arts and cultural institutions, international businesses and industries, leading educational institutions, and multicultural neighborhoods, Chicago provides an exciting opportunity for UIC graduate students to use all its resources to both inform and ground their scholarship and research and plan their post-graduate paths.