The Graduate College at the University of Illinois Chicago (UIC) is dedicated to a simple idea: bringing together superb students with outstanding research faculty in a diverse and stimulating urban environment. Our graduate programs prepare scholars to take on the challenges of the future. UIC graduates are innovative thought leaders in a wide variety of careers spanning academia, private industry, non-profit organizations, and government.
7,798 Enrolled Graduate Students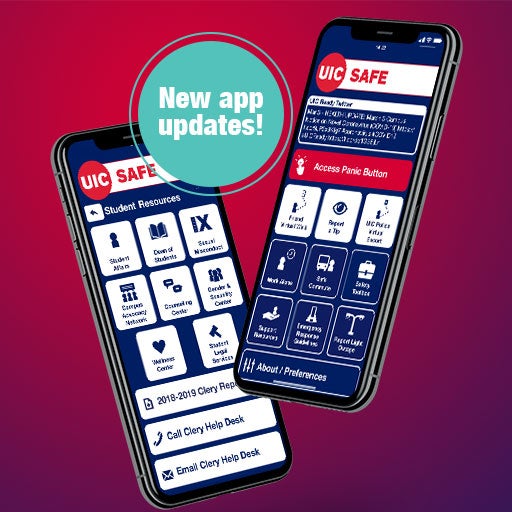 Take safety on campus into your own hands with the UIC SAFE App! Heading link
With around-the-clock access to UIC Police, centralized reporting and support resources, several options for a safer commute, and much more, the UIC SAFE App is a one-stop security shop. There is something for everyone!
Learn More