Intro Text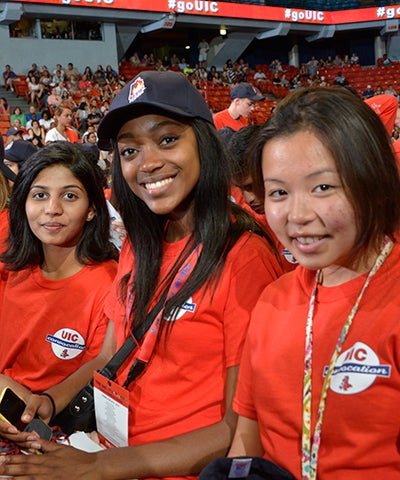 The Graduate College Office for Recruitment and Diversity furthers UIC's commitment to an intellectually and socially enriched educational environment. We offer professional development, fellowships, and other initiatives to recruit, retain, and ensure the success of underrepresented graduate students.
Responsibilities of this office include:
Coordinating the recruitment of academically talented underrepresented students to UIC administrating the Graduate College's Summer Research Opportunity Program, the Graduate Pathways to Success Program, the Urban Health Program, the PASSAGE Scholars Program, the Fellows Mentoring and Support Initiative. Graduate College staff meet regularly with enrolled graduate students to inform them of academic opportunities and funding sources as well as meeting individually with prospective students. The Recruitment and Minority Affairs Office also hosts campus visits for groups of McNair Scholars. Staff members are available to present workshops on the graduate admission and funding processes.
Diversity Programs & Initiatives
Contacts
Allen Bryson
Director of Pre-Graduate Programs
Theresa Christenson
Director of Graduate Student Professional & Career Development
Lunaire D. Ford
Assistant Dean