Graduate Program in Neuroscience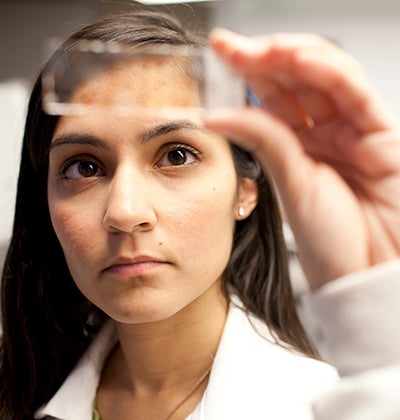 Graduate Program in Neuroscience
The Graduate Program in Neuroscience (GPN) was instituted in 2006 to provide interdisciplinary training to PhD students in neuroscience laboratories throughout the UIC campus.
As of December 2019, the GPN has awarded PhD degrees to 40 students. GPN students train in laboratories representing numerous departments in the UIC Colleges of Medicine, Liberal Arts and Sciences, Applied Health Sciences, Engineering, Pharmacy, Dentistry, and Nursing. In addition, students in many Departmental PhD Programs may obtain a "Concentration in Neuroscience" with their Departmental PhD degree. All GPN students receive course instruction in Foundations of Neuroscience, Neuroanatomy, Cell Biology, and electives appropriate for their area of research concentration.
GPN students receive a guaranteed stipend with full tuition and fee waivers. Our students have received National awards, including individual fellowships from the National Institutes of Health (F30 and F31 NRSA awards), American Heart Association, and Foundation for Physical Therapy as well as UIC awards such as the University Fellowship, Abraham Lincoln Fellowship, Dean's Scholar Fellowship, and Outstanding Thesis Award.
Please use the link below to visit the Graduate Program in Neuroscience website and learn more.