Student Presenter Awards
Student Presenter Awards
The Graduate College offers funds to deserving students to defray expenses associated with travel to present original research or scholarly work. Qualifying presentations must be at a meeting or conference of a nationally or internationally recognized scientific or scholarly society. Awards may be used for transportation, hotel, meals, and/or registration expenses. A graduate student is defined as a degree-seeking student currently enrolled in a Graduate College program. (Students enrolled in professional and non-Graduate College programs, e.g., MSW, MBA, DrPH, MPH, MENG, DMD, JD, LLM, PharmD, and MD are NOT eligible for the,se awards.) For a full list of programs in the Graduate College, please see the Graduate College Web site. Awards are contingent upon the availability of funds. Students are only eligible to receive funding once per fiscal year. This award is handled by the HR/business manager.
To apply, print out the application form below and fill it out in full. Print directly from the online application page; do not copy/paste or otherwise alter or manipulate the text. INCOMPLETE, ALTERED, and/or UNSIGNED APPLICATIONS WILL NOT BE CONSIDERED.
If you are not applying for optional matching funds (see bottom of this page), do not complete that section of the form (the last section, on matching funds).
Application Deadlines
Applications must be submitted before the closest deadline following the completion of your trip. Applications submitted prior to the proposed trip will be held until after the travel is concluded. When a deadline date falls during a weekend, the deadline will be the following Monday. The MONTHLY deadline is the LAST DAY of the month.
Application Instructions
Applicants must be presenters of research or scholarly work at an appropriate meeting or conference. Awards will NOT be given to individuals who are not themselves presenting, even if their name(s) appear as a coauthor of the work. Applicants must submit proof that they will or have been presenters at the meeting or conference in the form of a printout of the program listing the applicant's presentation from the official conference website along with the url, a copy of the cover page from a printed program and of the page that lists the applicant's name and the date and time of the applicant's presentation, or an official letter or e-mail addressed to the applicant stating that he or she has been accepted as a presenter at the meeting or conference. Applicants should also submit an abstract of the work presented, along with any receipts or an email confirmation of the purchase(s). Failure to submit the required materials will disqualify your application.
Print and complete the application form below and have it signed by your advisor, director of graduate studies, or department head. If traveling by car, indicate the mileage. Presenter Awards will not cover mileage within metropolitan Chicago.
Using the file naming protocol, email your completed application, with all required materials, as a single PDF, to: Student.pj6drhuyyt4qyvzj@u.box.com
Physical copies may be addressed to Tiana Johnsen, Graduate College (MC 192), 606 University Hall (the Graduate College's main office).
The Graduate College is not responsible for any losses or delays caused by mail service, electronic or otherwise. INCOMPLETE APPLICATIONS WILL NOT BE CONSIDERED
Award Amount
Students who meet the stipulated criteria for the award and submit all of the required documents will be considered for a payment of up to $100, which does not require any cost-sharing with an advisor, department, or disciplinary college. The Graduate College will provide up to an additional $100 in matching funds with the requirement of a 1:1 match (up to $100). A request for additional Graduate College funds must include a signed statement from the advisor, director of graduate studies, or department head confirming the source of matching funds. (It is the student's responsibility to secure the match after the SPA has been awarded.) See examples below.
Typical Graduate College award of $100 Department/advisor contribution of $50 triggers a $50 Graduate College match for a total award of $200.
Typical Graduate College award of $100 Department/advisor contribution of $100 triggers a $100 Graduate College match for a total award of $300.
An individual may not receive more than one Student Presenter Award per fiscal year (July 1 – June 30). The Graduate College attempts to support as many qualified applicants as possible; however, awards are contingent upon the availability of funds.
Payment Processing
The Graduate College payment will be processed as an award. Department payment, if any, will be processed through the department. Graduate College awards may be used for transportation (outside the Chicago metropolitan area), hotel, meals and conference registration. Upon the successful review of an application, the Graduate College will process its commitment through University Payables or the Office of Financial Aid, except for Foreign Nationals whose payment will be processed through the University Payroll. Since all students are required to have direct deposit, the Award amount will be credited directly to your bank account. However, students who owe the University money will have the award first applied to their University account.
Other funding
Graduate Student Council Travel Awards
The UIC Graduate Student Council Travel Award is available to students actively participating in academic or professional meetings. To eligible applicants, the GSC gives awards of up to $275, which may be used for transportation, lodging, registration, and meal costs.
College of Liberal Arts and Sciences
The College of Liberal Arts and Sciences has historically provided student travel awards to PhD students in a program within Liberal Arts and Sciences.
UIC HPSC
The UIC Health Professions Student Council (HPSC) is a liaison organization between the individual health professions students, student groups, and the university at large. We fund the individual health professional student councils and provide additional funding to students for travel and interdisciplinary projects.
President's Research in Diversity Travel Award
For University of Illinois graduate and professional students who will be presenting papers, posters, or creative work at conferences related to issues of diversity or identity, such as those involving race, gender, ethnicity, sexual orientation, disability, and national origin. There are two competitions in year, during the fall and spring terms.
Academic program and disciplinary college
Check your academic program and disciplinary college websites to determine if they may have travel awards.
Other funding
In addition to the Graduate College's funding mechanisms, there are online funding tools available.
DEADLINES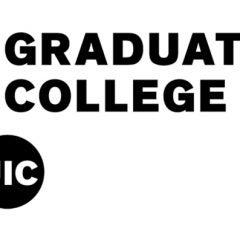 Deadline for the SPA: Last day of the month in which travel is completed.