Fulbright US Student Programs
Fulbright Success
>140 Since 1949 and the Navy Pier campus, UIC has had over 140 finalists!

>59% Of UIC applicants in the 2020-21 competition were semi-finalists!

>75% Of UIC's grad/professional/grad alumni were semi-finalists or finalists in the 2020-21 competition!

>55% Of UIC's applicants were semi-finalists in the 2021-2022 competition!

10 In the last two cycles, 10 UIC graduate & professional students and alumni have have been named a finalist or alternate

>80 Since 2000, UIC has had over 80 finalists!
Fulbright US Student Program
Fulbright fellowships, through the U.S. State Department, provide for year-long teaching, research, and study opportunities abroad for U.S. citizen students in various disciplines. Almost 140 countries are viable sites for placement. Language proficiency depends on the country.
UIC's virtual Fulbright Week 2021 was April 5-8 . The slides are available below.
The national deadline is October 12, 2021. UIC students and alumni who not enrolled elsewhere should apply through UIC and not as at-large applicants. Students applying through UIC enjoy an advising process meant to ameliorate the student's application. The internal UIC campus deadline is September 9, 2021. Graduate students and alumni from UIC's graduate programs should contact Benn Williams (bwilli7@uic.edu), their dedicated university Fulbright Program Advisor, to start the process NOW.
The timeline and updates for the 2022-23 competition appear below.
Are UIC students successful? According to the data available in a recent Chronicle of Higher Education article, the five "top producers" of Fulbright US students (doctoral institutions) averaged 125.4 applications and 35.6 awards. Their "success rate" was 28.9%. Two of UIC's "aspirational peers" averaged 13 awards from 57.5 applications (29.4%). UIC scores higher. For the same 2020-21 competition, UIC saw 7 recipients on 22 applications and a whopping 75% of our graduate and professional students/alumni achieved semi-finalist or finalist status! ("Finalist" equals "awarded the Fulbright.") For the 2021-22 competition: 10 of UIC's 18 applicants are semi-finalists (55.6%). Sixty percent of the semi-finalists are graduate/professional students. We are celebrating four finalists and two alternates this cycle. In short, UIC compares favorably to our peers (Source).
Last updated 5/28/21/bw
Updates for the 2022-2023 Competition (updated perdiodically)
Near the opening of the annual competition, Fulbright releases general and regional updates. Last updated 5/28/21.
General Program Updates

The 2021-22 competition saw a record number of applications!
The Fulbright-Fogarty Fellowships in Public Health will NOT be available for the 2022-23 competition.
2150+ awards to 140+ countries – a 4% decline in awards
Continued increase in ETA awards and Fulbright partner awards with international universities, including a small increase in the number of multi-year awards (master's and doctoral), cf. https://us.fulbrightonline.org/about/types-of-awards/study-research
There are NO Fulbright program in the People's Republic of China, including Hong Kong and Macau, for the upcoming (2022-23) program cycle. The Malaysia ETA has also been cancelled.

Regional Trends (East Asia-Pacific)

Malaysia ETA cancelled as of 5/28/21.
See note on China (including Hong Kong and Macau) above
More Study/Research applications are needed — Fulbright could offer more awards if there were more qualified candidates!
More Arts applications needed
ETA candidates: do NOT propose side research projects
ETA applicants: demonstrate a SINCERE interest in teaching and in the host country — gap-year projects not wanted
Many programs want rural Americans to go to rural regions
Under-subscribed Programs

Study/Research: Brunei, Indonesia, Laos, Malaysia, Philippines, Taiwan, and Thailand (same as last year)
ETA: Laos, Malaysia, Mongolia
Graduate degree grants: Korea & Taiwan

Regional Trends (Europe)

Three multi-country awards (a true rarity in the Fulbright sphere!): Bulgaria-Greece, Bulgaria-Romania, Greece-Turkey; EU Schuman Award; Denmark open research/study
Finland: more applications sought from Arts and PhD candidates
Germany: New requirements and deadlines
Greenland: new 10-month grants
Italy:

New award: Fondazione Falcone-NIAF Award in Criminology

United Kingdom:

Four new study awards (Edinburgh, Loughborough, Leeds, Manchester Metropolitan)

Regional Trends (Eurasia)

Undersubscribed programs: Armenia, Georgia, and Ukraine
ETA award increase in Georgia
CLEA only available in Russia

Regional Trends (South & Central Asia)

Sri Lanka: ETA program suspended for 2022-23
Increase in ETA awards to Uzbekistan
Undersubscribed: Kyrgyzstan
Highly recommended to have some background in the local language (or Russian for Central Asia) before applying
Candidates must exemplify maturity & flexibility

Regional Trends (Middle East & North Africa)

Most competitive awards remain to be in Palestinian Territories, Israel, Morocco, and Jordan
Under-subscribed: Saudi Arabia ETA, Kuwait S/R
Most countries require government and/or research clearances
In North Africa, ETA is often the primary language instructor

Regional Trends (Sub-Saharan Africa)

New award: Madagascar ETA
Tanzania: New eligibility requirements
More applications sought in Eswatini, Guinea, Lesotho, Mozambique, Republic of Congo, Togo
Candidates must exemplify maturity & flexibility

Regional Trends (Western Hemisphere)

Students doing thesis/dissertation research strongly preferred in the region.
Under-subscribed ETA: Honduras, Paraguay, Guatemala
Under-subscribed S/R: El Salvador, Guatemala, Paraguay, COMEXUS, Chile Science Initiative
Candidates must exemplify maturity & flexibility
The Fulbright Process
timeline

| Event | Date | Description/Link |
| --- | --- | --- |
| Informational website | n/a | https://us.fulbrightonline.org/ |
| 2022-2023 Competition Opens! | March 31, 2021 | https://apply.iie.org/apply/ |
| Fulbright Week @ UIC | April 5-8, 2021 | Infosessions and alumni panel discussion |
| IIE/Fulbright infosessions, webinars, and office hours | Ongoing | https://us.fulbrightonline.org/applicants/information-sessions |
| Reach out to your FPA | May - July 2021 | Graduate and professional students @ UIC should contact Benn Williams (bwilli7@uic.edu) |
| Work on application send FPA drafts of essays | May 1-August 15 | https://us.fulbrightonline.org/applicants/application-components; https://us.fulbrightonline.org/applicants/application-checklists |
| CAMPUS DEADLINE | September 9, 2021 (4 pm CT) | Submit online via Fulbright portal [You will have an opportunity for corrections/revisions] |
| Fulbright applicant conversations with UIC faculty/staff | mid-September through early October | via Zoom |
| Unsubmit Deadline | October 8th (4pm CT) | *Last Day for FPAs to unsubmit applications to applicants for final edits. All unsubmitted applications MUST be resubmitted by the applicant prior to the National Deadline. *Last Day for Recommenders and Foreign Language Evaluators to request that materials be unsubmitted. |
| NATIONAL DEADLINE | October 12, 2021 (4 p.m. CT) | Fulbright portal |
| Semi-finalists announced | By ~ February 1st | Fulbright portal |
| Finalists announced | Mid-February through June | Fulbright portal; the majority of finalists announced prior to April 15th |
IIE/Fulbright Info Sessions, Office Hours, and Webinars
The Institute of International Education (IIE) contracts with the Department of State to administer the Fulbright US Student Program. IIE provides a comprehensive list of webinars for the 2022-2023 competition cycle on their website. Please are samples; webinars are recorded and made available.
Visit this page and click "Webinars" by "All States."
UIC Fulbright Program Advisors
UIC Fulbright Program Advisors

US Student Program

Dr. Kim Germain (kgermain@uic.edu), Office of External Fellowships – FPA for undergraduates and undergraduate alumni

Mr. Benn Williams (bwilli7@uic.edu), Graduate College – FPA for graduate and professional students and graduate/professional alumni

US Scholars

Ms. Nora Bonnin (nbonn1@uic.edu), Office of International Affairs – Advisor for UIC postdocs and faculty

Foreign Student Program

No official liaisons. Unofficial liaisons: Benn Williams, Graduate College (waivers) and Melissa Hickok , Office International Services (visas).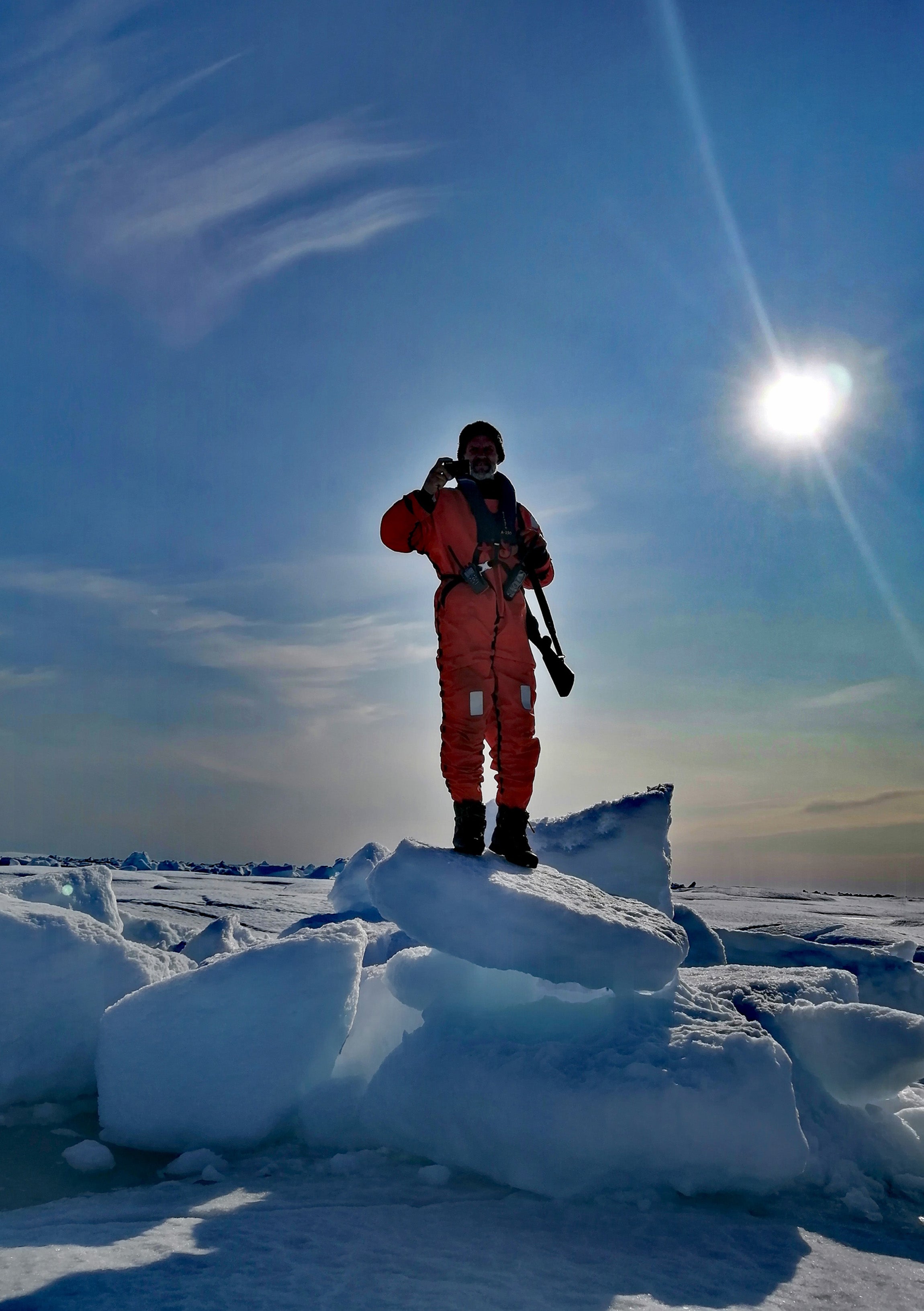 Benn Williams
Fellowships and Awards Coordinator and Fulbright Program Advisor