ACLS Emerging Voices Fellowship
Limited competition (up to four from UIC)
The American Council of Learned Societies has announced the second competition of the Emerging Voices Fellowship. The program allows recent PhDs in the humanities and humanistic social sciences to take up one-year positions at select institutions in ACLS's Research University Consortium for the 2021-22 academic year. At a time of economic downturn and uncertainty in academe, the fellowships provide support for a vanguard of scholars whose voices, perspectives, and broad visions will strengthen institutions of higher education and humanistic disciplines in the years to come.
Emerging Voices Fellowships provide a $60,000 stipend plus benefits, $5,000 in research / professional development funding, childcare or elder care costs, as well as access to ACLS professional development resources. Up to 45 fellowships will be available for a fall semester 2021 start date. Given the uncertainty of travel and campus plans, we anticipate that work will be remote for the academic year 2021-2022.
Emerging Voices Fellows will join a robust community of practice in the publicly engaged humanities and will have the opportunity to draw on networks of related ACLS programs, including alumni of the Mellon/ACLS Leading Edge Fellows and Scholars and Society Fellows. The diverse experience of the ACLS community is a shared resource that fellows are encouraged to draw on during and after their fellowship terms.
The American Council of Learned Societies (ACLS) asks universities to nominate up to four nominees for the Emerging Voices Fellowship. Since the eligible programs fall under two disciplinary colleges, the Graduate College is running a limited competition to determine the formal nominations. Our ad-hoc review panel will consist of faculty from LAS and CADA. ACLS language has been edited for concision and clarity, e.g., adding UIC-specific language.
Eligibility

Applicants must have a PhD in the humanities or humanistic social sciences* from UIC. The PhD degree must be completed between January 1, 2018 and August 15, 2021 (including defense, submission, and graduation).
To be selected as one of the four candidates nominated by UIC, applicants must meet or beat the UIC campus deadline is 4 p.m. (CDT) on April 8, 2021 to ensure timely institutional nomination. ACLS will notify candidates of their nomination and request for them to submit application materials through the ACLS application portal.
Applicants must be authorized to work legally in the United States for the entire duration of the year-long fellowship term. Neither ACLS nor the host organization can sponsor fellows for visas.

Nominators should take into account that this program seeks to sustain emerging scholars who are "both-and": who are both outstanding scholars and effective communicators to diverse audiences inside and/or outside the classroom. Priority in the review process will be given to nominated applicants who:

Show promise of making the humanities meaningful to non-specialist audiences
Come from diverse backgrounds including historically underrepresented groups such as Black/African American, Hispanic/Latinx, American Indian or Alaskan Native communities, and people with disabilities
Have experience or show promise of leadership in institutional contexts or within their disciplines or interdisciplinary area of study

Nominated candidates will be asked to describe their potential contribution to programmatic needs in their disciplinary or interdisciplinary field or area, in particular: how they use the classroom as a vehicle to attract students to humanistic study and research, and how they approach inclusive online teaching.

*For the purpose of this competition, the humanities and related social sciences include but are not limited to American studies; anthropology; archaeology; art and architectural history; classics; economics; ethnic studies; film; gender studies; geography; history; languages and literatures; legal studies; linguistics; musicology; philosophy; political science; psychology (excluding clinical or counseling psychology); religious studies; rhetoric, communication, and media studies; sociology; and theater, dance, and performance studies. PhDs in social science fields are eligible only if they employ predominantly humanistic approaches (e.g., economic history, law and literature, political philosophy, history of psychology). Master's degrees, even if they are the terminal degree in the field, will not be accepted as substitutes for the PhD.

Application requirements

Eligible UIC alumni may seek the institution's nomination by submitting:

A brief cover letter including:

First and last names
UIN
Semester of degree completion
Current email address
Copy of dissertation title page
Employment status for academic year 2021-22 [individuals with a full-time academic position will not be funded]
Preferred host institution (including department/program) and collaborators in the ACLS Research University Consortium (see link below)

A CV (1-2 pages)
A single-spaced, three-page (max) personal statement (10-12 point font, one-inch margins) in which you touch upon your career up to this point, elaborate how you have handled this time of economic downturn and uncertainty, and, most importantly, demonstrate how your voice, perspective, and broad vision will strengthen institutions of higher education and humanistic disciplines in the years to come.
Dissertation abstract (no more than one full page, single-spaced)

If selected by UIC for formal nomination, nominees will have to include much of the material above as well as a letter of recommendation submitted by a faculty adviser or the departmental director of graduate studies, identifying the nominees' potential suitability for particular departments, programs, and/or initiatives. The Graduate College is NOT requiring the LOR for the limited competition.

Review process and selection criteria

Strong candidates for this fellowship program will be both outstanding scholars and effective communicators to diverse audiences inside and/or outside the classroom. They will have demonstrated their ability to use the classroom as a vehicle to attract students to humanistic study and research. Priority in the review process will be given to nominees who show great promise in making the humanities meaningful to non-specialist audiences; come from diverse backgrounds including historically and systemically disadvantaged groups such as Black/African American, Hispanic/Latinx, American Indian or Alaskan Native communities, and people with disabilities; and have experience or show promise of leadership in institutional contexts or within their disciplines or interdisciplinary area of study.

The Graduate College seeks applicants who demonstrate (a) the best fit for the Emerging Voices Fellowship and for the proposed host institution. In short, we seek visionaries who can implement positive change in the humanities and humanistic social sciences and thus in higher education.

Submissions

PhD alumni may apply on their own behalf. Application materials must be combined into a single PDF and submitted as an email attachment to the Graduate College's Limited Competition folder in Box (a FERPA-compliant cloud storage service):

File naming convention: 

The PDF files should be saved using the following naming convention:

ACLS-EVYear_Discipline_NomineeLastNameFirstInitial.pdf

Example of Chuck Baudelaire's application from History without using spaces in the file name:

ACLS-EV2021_Hist_BaudelaireC.pdf

Email the PDF to this email address: Emergin.3en8ogjdk46chmcv@u.box.com

Deadline: 4 p.m. (CT), April 8, 2021.

FAQs

Q: What is the submission address?

A: Emergin.3en8ogjdk46chmcv@u.box.com

Q: Who is eligible to nominate fellows for the Emerging Voices program?

A: All US institutions with PhD-granting programs in the humanities and/or humanistic social sciences are eligible to submit nominations for the Emerging Voices program.

Nominations must be submitted to ACLS by the relevant dean at your institution. For UIC, the Dean of the Graduate College is the most appropriate.

Q: Is there a limit to the number of candidates an individual dean can nominate for this competition? How many nominations can an institution put forward? 

A: Each institution is invited to nominate up to four eligible PhD candidates from your institution for the 2021-22 competition of the ACLS Emerging Voices Fellowship. Information to be submitted for the selected nominees includes their names, PhD field, PhD date, and current e-mail address. ***NOTE: Only ONE LIST of four candidates is to be submitted for the entire institution.

Q: Since each institution is limited to nominating four scholars across all its schools, what should they look for in narrowing their list of nominees?

A: Strong candidates for this fellowship program will be both outstanding scholars and effective communicators to diverse audiences inside and/or outside the classroom. They will have demonstrated their ability to use the classroom as a vehicle to attract students to humanistic study and research. Priority in the review process will be given to nominees who show great promise in making the humanities meaningful to non-specialist audiences; come from diverse backgrounds including historically and systemically disadvantaged groups such as Black/African American, Hispanic/Latinx, American Indian or Alaskan Native communities, and people with disabilities; and have experience or show promise of leadership in institutional contexts or within their disciplines or interdisciplinary area of study.

Q: What are examples of the humanities and humanistic social sciences?

A: For the purpose of this competition, the humanities and related social sciences include but are not limited to American studies; anthropology; archaeology; art and architectural history; classics; economics; ethnic studies; film; gender studies; geography; history; languages and literatures; legal studies; linguistics; musicology; philosophy; political science; psychology (excluding clinical or counseling psychology); religious studies; rhetoric, communication, and media studies; sociology; and theater, dance, and performance studies. PhDs in social science fields are eligible only if they employ predominantly humanistic approaches (e.g., economic history, law and literature, political philosophy, history of psychology).

Q: Which institutions belong to the ACLS Research University Consortium?

A: ACLS Research University Consortium Members

Arizona State University
Brown University
Columbia University
Cornell University
Dartmouth College
Duke University
Emory University
Georgetown University
Harvard University
Indiana University, Bloomington
Johns Hopkins University
Massachusetts Institute of Technology
New York University
Northwestern University
Princeton University
Rutgers University, New Brunswick
Stanford University
The Ohio State University
University of California, Berkeley
University of California, Davis
University of California, Irvine
University of California, Los Angeles
University of California, San Diego
University of California, Santa Barbara
University of Chicago
University of Illinois, Urbana-Champaign
University of Michigan, Ann Arbor
University of Minnesota, Twin Cities
University of North Carolina at Chapel Hill
University of Notre Dame
University of Pennsylvania
University of Pittsburgh
University of Southern California
University of Texas at Austin
University of Utah
University of Virginia
University of Wisconsin-Madison
Vanderbilt University
Washington University in St. Louis
Yale University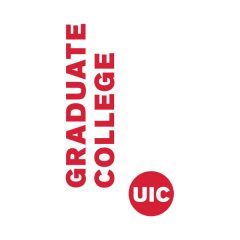 DEADLINE: April 8, 2021 (4 p.m. CDT)